North Wales Police to explain 'Sarah's Law' to public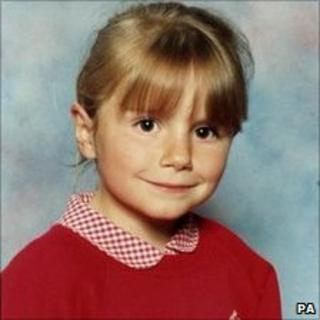 Public meetings are beginning in north Wales to explain a new scheme often known as Sarah's Law to protect children from sex offenders.
North Wales Police will explain to people in Llandudno and Bangor the effects of the Child Sex Offenders Disclosure (CSOD) programme.
It became known as Sarah's Law after the murder of Sarah Payne, eight, in response to a campaign by her mother.
The measure is being rolled out across Wales from 1 April.
At John Bright School, Llandudno on Tuesday (1930 GMT)parents can find out how it works and what else they can do to keep their children safe.
Another meeting will be held at Friars School, Bangor, on Thursday, 10 March, (1930GMT).
The scheme enables the public to ask the police whether someone who has significant contact with children has a record for sexual offences against children.
It was piloted by several police forces in England, and all forces in England and Wales will be part of the scheme by April.
Sarah Payne was kidnapped and murdered by convicted sex offender Roy Whiting in West Sussex in 2000.
The public meetings have been co-ordinated by North Wales Police and child protection charity the Lucy Faithfull Foundation.
Det Sgt Kevin Evans said: "A representative from the Lucy Faithfull Foundation will provide practical advice on how best to protect children and this will be followed by a short DVD and question and answer session".
Donald Findlater, for the foundation, said the Home Office had recommended a twin approach to preventing child sex abuse, combining the disclosure scheme with a public education programme.
"The scale of the problem of child sexual abuse is rather larger than anyone wants to think and most sex offenders aren't on any register and aren't known to the police," Mr Findlater explained.
Keep safe
"So in north Wales this week we'll be working out with parents the information that they usefully can have that will help them do their best to keep their children safe."
Encouraging parents and carers to go to the meetings, he said: "Educating about the signs to look out for in our children and the kinds of conversations to have before there's ever a risk is relevant to every parent.
"I fundamentally believe every parent ought to have this information.
"If you're aware of the signs to look out for in children and the signs to look out for in people around your children and you know where you can go for help, you'll be doing far more than historically people have been able to do to keep their children safe."
Mr Findlater also said the public education programme for parents and carers had been developed in Surrey and Birmingham with parents and carers in schools and children's centres.
The Lucy Faithfull Foundation have recently been training police officers in south Wales to deliver these seminars.