Anglesey Council 'better but must improve' - audit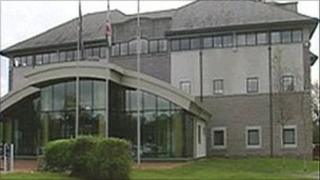 An annual report from the Wales Audit Office has been "cautiously" welcomed by Anglesey council.
The statutory report is issued to all local authorities, and Anglesey council's report states there has been progress in key areas within the troubled authority.
But council chiefs said warnings about "personality politics and pursuits of power" were "hugely disappointing".
Anglesey council has been run under special measures since July 2009.
The report published on Monday notes the council has made "significant progress", interim managing director at the council David Bowles said.
The report concludes that the authority has responded positively to ministerial intervention, but says work is still needed to ensure corporate modernisation and sustainable issues.
"The report highlights the very significant progress we have made in many key areas," said Mr Bowles.
"However it's hugely disappointing that the Wales Audit Office warns that personality politics and pursuit of power could once again deflect councillors, and senior managers, from the real issues that face the council and the people it serves," he added.
Council leader, Coun Clive McGregor said he believed the annual improvement report "does give cause for optimism in a number of areas".
"I'm particularly pleased that the authority is making steady progress in terms of improving performance and the modernisation agenda," he said.
"However, it's still evident from the report that politically we are yet to get our house in order," he added.
The report will be presented to the full Anglesey council meeting on Tuesday 8 February.