Snowdonia outdoor centre owned by Powys council to shut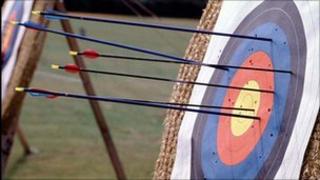 A cash-strapped council is to close an outdoor pursuits centre in Snowdonia which is used by thousands of Powys children each year.
Powys council will cease to run courses at Ty Gwyn centre at Llwyngwril in Gwynedd from September next year.
A report stated that investing in Ty Gwyn would jeopardise other Powys-council property.
The Grade II listed Ty Gwyn building is owned by Gwynedd council, which said it would now consider its options.
The 32-bed property was constructed in 1930 as a sanatorium.
'Out of county'
It was taken over by the then Meirionethshire County Council in 1962, before being passed through various council until only Powys council remained looking after it - although it is legally owned by Gwynedd council.
It is the only "out of county" site for leisure and sporting facilities run by the current Powys council.
The council's position was pointed out to councillors in a report.
"County councils are facing an extremely difficult time financially due to the global downturn," it said.
"Powys County Council will be expected to cut spending by £16m over the next four years, and the leisure and recreation department has been advised that they have been allocated no capital budget in 2011/12."
Around £200,000 needs to be spent on the building, according to Powys council estimates.
Because of the money it has spent over the years at Ty Gwyn, Powys will seek a share of any proceeds if it is sold, and it will seek "recompense" for the capital invested in the property.
A Gwynedd council spokesperson said: "We can confirm that the council has recently received notification from Powys County Council regarding their position, and we will be considering the possible options over the coming weeks."