Memorial fund helps Bangor University students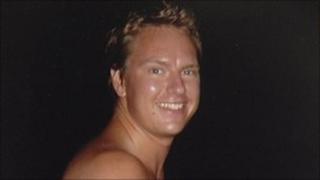 Students at Bangor University are to benefit from a fund set up to remember a marine conservationist who died while diving in the Caribbean.
Tom Dunkley, 28, from Forest Hill, Oxfordshire failed to resurface while free-diving off Martinique.
He was awarded his masters degree posthumously and his parents have established a memorial fund to support students studying ocean sciences.
A coroner in Oxford recorded an accidental death verdict last week.
In a statement the university said both staff and students had been saddened by Mr Dunkley's tragic death in August 2008.
"Thomas Dunkley was awarded a degree posthumously," the statement said.
"The university is also grateful to his parents for establishing the Thomas Dunkley Memorial Fund which will support student studying ocean sciences, and in particular anyone wishing to conduct a marine conservation project."
His father, Robin Dunkley, told the inquest his son loved sport and was addicted to diving.
The diving enthusiast had gone to the Caribbean to carry out research for his masters degree with a group of students from Bangor University, and drowned whilst on holiday after he finished work.
Post mortem examination results showed the cause of death was drowning associated with a shallow water blackout.
The coroner said that while Mr Dunkley was a very experienced diver, there was a temptation among free-drivers to test their bodies to the limit.