Teacher suspended for 'sexy' message to Anglesey pupil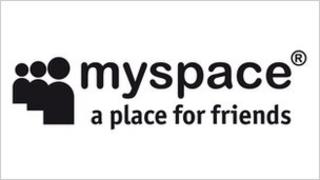 A teacher has been suspended from the profession after an inappropriate relationship with a pupil.
At a disciplinary hearing Sioned Wyn Jones, 29, admitted she swapped messages with him on social network MySpace calling him "sexy".
The hearing was told the relationship happened in 2007 when she taught the boy at Holyhead High School, Anglesey.
She told the General Teaching Council in Flintshire the messages were a joke and she had been naive.
At the hearing in Ewloe, she also admitted walking the boy home and to a takeway in the early hours of the morning.
The hearing was told that between 25 March 2007 and 15 April that year the teenager swapped inappropriate messages with the boy, known as Pupil A, on a private MySpace account.
Ms Jones admitted she had written "I love you babe" and "You sexy thing, I love you too gorgeous. Missing you. Xxx." on MySpace.
The teacher was sacked from her job because of the 2007 allegations.
She told the hearing that she had been a friend of the boy's mother, who thought he had a crush on her.
'Regret it'
She said: "It was his mother's suggestion that the best way of dealing with it was to make a joke of it. It was with the full agreement of the mother."
She told the panel: "Naively, I didn't think I was acting in my capacity as a teacher at the time because of the friendship of the family. I still regret it, it's had a huge impact on my life and my family's."
Her union representative David Evans said: "She foolishly responded to messages received on the social networking site."
She accepted unprofessional conduct and behaving inappropriately towards the boy.
Miss Jones was suspended from teaching until 31 December and will be eligible for registration as a teacher from New Year's Day.
Panel chairman Peter Williams urged her to ensure that her future conduct was suitable both in and out of school and pointed out new guidelines about electronic communication such as e-mails, texting and social networking sites.
Mr Williams added that the committee had taken account of her mitigation "including positive references from her most recent employer".