Blocks put on Sandycroft recycling site after fire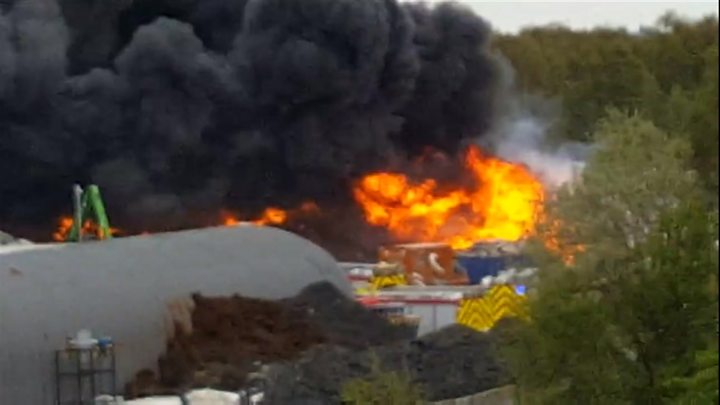 Environmental officials have stopped further work from being carried out at a Flintshire recycling plant following a big fire.
Firefighters spent two days last week tackling a plastics blaze at Factory Road, Sandycroft.
Natural Resources Wales (NRW) said the decision was taken after "officers found that the site could no longer operate safely".
Site operator 300 Recycling has been asked for a comment.
There was another fire at the site in March.
NRW said it had "moved swiftly" to de-register the site, and had the support of Flintshire council and North Wales Fire and Rescue Service.
It said: "Carrying on with operations would pose an unacceptable risk to people and the environment."
Materials can no longer be stored and treated on the site, and NRW said it would discuss its future with the owners.