Teachers' fear over Flintshire school spending cap plan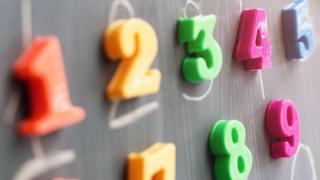 Head teachers have said they fear for the future of education in Flintshire over a planned cap on school spending.
Flintshire council is considering a settlement which would see schools get the same level of funding as last year.
Many primary school head teachers were at a council meeting on Tuesday when the budget proposals were discussed.
One councillor told the meeting the situation was "dire". The meeting also heard only the Welsh Government could provide a solution to the problem.
Following the meeting, Rachel Molyneux, chairwoman of the Flintshire primary head teachers' federation, said: "We really do feel this is the worst circumstance we have ever been in. I have worked in schools 31 years and we have never known a situation like this.
"There's always been difficulties with funding... but there is actually nowhere else for money to come from, so we're really concerned that we can't provide the education that the children have a right to."
A Welsh Government spokeswoman said: "School funding is the responsibility of local councils - we expect them to deliver our shared aim of high quality education for every child and set budgets at a level which gives every school the resources needed to reflect this priority."
Flintshire council said the gap in its budget for 2018-19 was £13m and there was "no scope" to offer schools more money.
Seven of Flintshire's 11 secondary schools have a budget deficit and the council said it expected this to increase.
Cabinet member for education, Ian Roberts, said: "Setting a 'cash flat' budget for schools makes a significant contribution to closing the budget gap but is not without major risks to the sustainability of quality education services in Flintshire.
"There are few mitigations to protect schools from the impact of a 'cash flat' settlement following on from a number of lean years in educational funding.
"There either has to be a reversal of the national policy on austerity or schools will need to go even further in making local efficiencies."
The council is due to vote on its budget proposals next month.