Concerns over A&E death rates at Ysbyty Glan Clwyd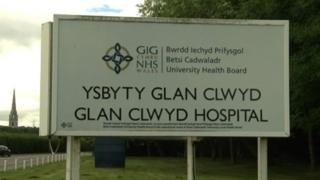 Fears have been raised that too many people are dying at an emergency department in Denbighshire.
The A&E unit at Ysbyty Glan Clwyd, Bodelwyddan, had the highest death rate in Wales in 2016-17.
Clwyd West AM Darren Millar said it was "not right" patients in north Wales were more likely to die.
Betsi Cadwaladr University Health Board (BCUHB) said part of the problem was the large elderly population in Rhyl, and the surrounding area.
NHS Wales figures show 30.4 people per 10,000 died when admitted to the emergency unit at Glan Clwyd Hospital in the year to October 2017, above the Welsh average of 19.4 deaths per 10,000 patients.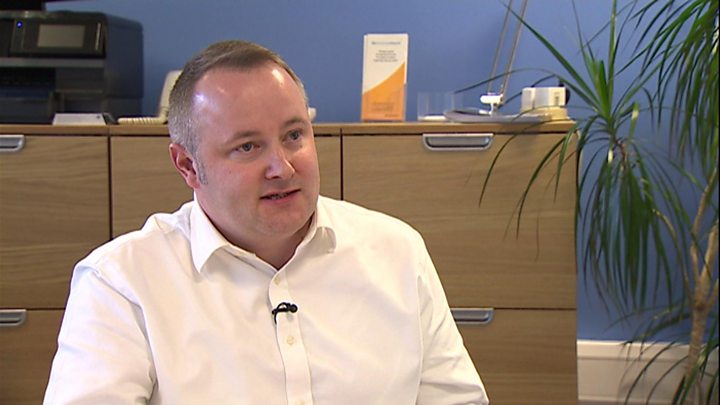 The death rate at the A&E department of the Bodelwyddan hospital has been higher than the Welsh average since July 2012.
Conservative AM Mr Millar said he had been approached by people working in the NHS who were concerned about the high death rate.
"I've got a great deal of sympathy for staff in our emergency departments who are working hard to save people's lives," he said.
"But when you've got figures in front of you which show that there is an increase in the death rate, that you're more likely to die in that emergency department compared to others in north Wales, you've got to ask yourself the question: What's going wrong in that emergency department?"
"I don't think it's right that patients in north Wales are more likely to die if they go to Ysbyty Glan Clwyd's emergency department as they are in other emergency departments across Wales."
BCUHB said it was working hard to improve the figures.
It also said it is not always possible to move patients from the emergency department to wards, as they would in other hospitals.
Dr Evan Moore, executive medical director at BCUHB, said: "Ysbyty Glan Clwyd has a crude death rate which is similar to the rest of Wales, however the death rate in the emergency department is higher than in the rest of Wales.
"The emergency department sees some 58,000 patients every year. There are a number reasons for the higher death rate - a higher than average number of patients are brought in by the ambulance service and we serve a high elderly coastal population who are disproportionately frail."
Geoff Ryall-Harvey, of patient watchdog, the North Wales Community Health Council, said: "I would expect it to be higher than some other areas of Wales, but it seems very high indeed.
"There have been various periods when the health board has given it great attention, and it's been an issue on their quality and safety committee but it continues to rise.
"I'm seeing evidence that they are trying to move it forward but I'm not seeing the results."