Average speed cameras to cut accidents on A5104, Denbighshire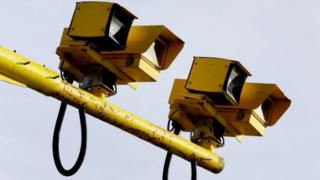 Speed cameras are to be introduced on a key route in Denbighshire in a bid to cut accidents.
There have been four fatal crashes and 18 serious incidents in three years on the 11-mile stretch of the A5104 which runs between Corwen and Pontblyddyn.
Work to install the average speed cameras was due to start on Wednesday and be completed in February.
The move follows other trials, such as cutting the speed limit, which have not delivered the expected results.
Denbighshire council's cabinet member for highways, Brian Jones, said: "All organisations involved are committed to trying to find a long-lasting solution and to help protect the safety of road users."