Escaped lynx: Borth zoo's big cat 'humanely destroyed'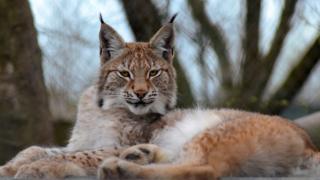 A wild cat which escaped from a Ceredigion zoo has been "humanely destroyed", the county council has confirmed.
Lilleth, the Eurasian lynx, escaped from Borth Wild Animal Kingdom at some point in the last three weeks.
The council said despite "exhaustive efforts" to recapture her, it received advice that the risk to public safety had "increased to severe".
Earlier on Friday, the council said the zoo would be put under scrutiny.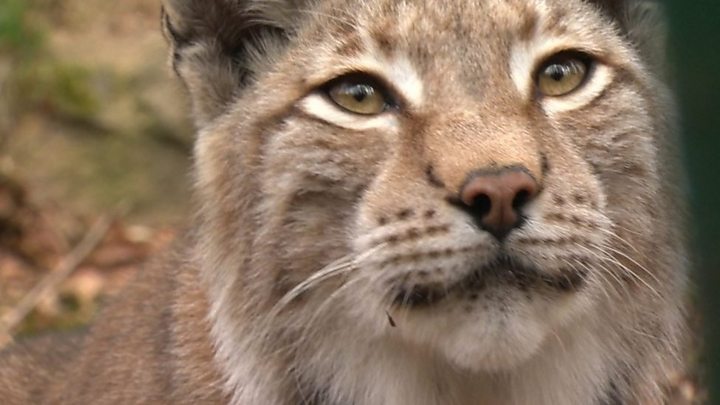 A statement released by the local authority on Friday evening said the lynx had strayed over to a populated area of the community and "it was necessary to act decisively".
"The safety of the the public was paramount," the statement added.
Staff at the zoo, which has been closed since Lilleth's escape, had been attempting to catch her.
She is believed to have escaped after making a "giant leap" over an electrified fence.
There had been a number of sightings but she evaded capture and was at one point thought to be hiding in bushes near the zoo.
Ceredigion council and Dyfed-Powys Police said they had tried a "range of measures" to capture the Lynx, including baited traps.
A post-mortem examination of a sheep found dead on land near the zoo showed "traumatic injury" but experts have been unable to say if the missing lynx was responsible.
The council said it would carry out an inspection of the zoo later this month.