Hanson Cement plans £20m upgrade of Padeswood plant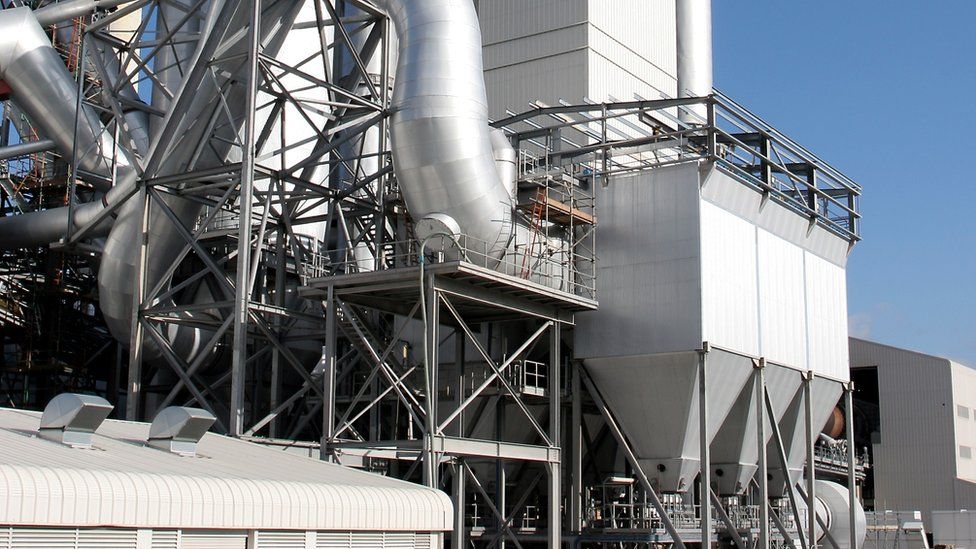 £20m plans to upgrade a Flintshire cement factory have been unveiled.
Hanson Cement said its proposals for the Padeswood works near Buckley would guarantee the long-term future of the plant and its 96 employees.
They include a new vertical roller mill for cement grinding which Hanson says will improve efficiency, reduce energy consumption, and increase output.
If the plans are approved by Flintshire council, construction could begin later this year.
The new mill would then be fully operational by early 2019.
The plan is to mothball three of Padeswood's four old mills, which the firm said are old and inefficient, and install the new mill.
It would be fully enclosed in a building, minimising noise and reducing the potential for escape of cement dust, Hanson said.
The firm is also planning to invest in new rail-loading facilities to allow cement to be delivered by train, reducing lorry movements.
This would allow three trains a week to be despatched to depots in London, Bristol and Scotland - about 15% of total cement production.
Instead, the plant ran at half power until the situation improved and it could expand.