Firefighters tackle blaze at Deeside paper mill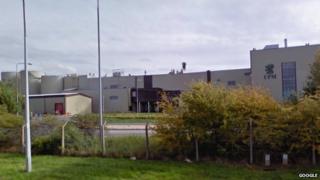 Firefighters are tackling a blaze at the former Shotton Paper Mill in Deeside.
North Wales fire and rescue service were called to Deeside Industrial Park at just after 20:00 GMT on Monday.
Six engines from Mold, Flint, Wrexham, Deeside, Buckley and Holywell, are at the scene of the blaze at UMP Kymene UK Ltd.
The building, owned by UMP Kymene UK, was safely evacuated, North Wales Police said.