Wrexham disabled drivers may get home parking space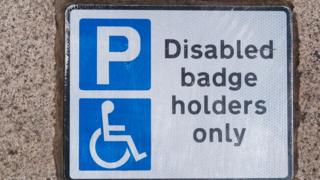 A north Wales council may introduce personal disabled parking spaces outside homes to tackle "social isolation".
Wrexham council officers said many of the town's disabled residents "live in highly populated areas" or had "no access to off-road parking".
Similar policies have been introduced by both Leicester and Portsmouth local authorities.
Officers said the policy would "prioritise vulnerable residents."
There are almost 9,000 blue badge holders in Wrexham.