Break-ins at White Rose shopping centre in Rhyl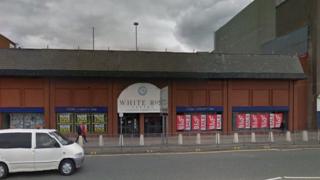 A shopping centre in Denbighshire was forced to shut for two hours on Friday after a series of break-ins.
Shoppers were barred from entering Rhyl's White Rose Centre while police began an investigation.
North Wales Police said a number of shops have been burgled, but it is unclear how much has been stolen.
The centre was also forced to close last August after several shops were targeted by thieves.