Flintshire council 'maxed out' on saving, chief exec says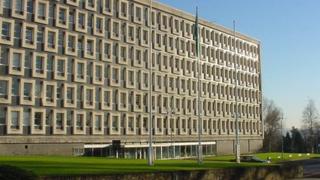 Flintshire council cannot make further budget cuts without "causing serious damage" to its services, the authority's chief executive has said.
Colin Everett was speaking at a public meeting in Buckley to discuss the authority's budget for 2017-2018 as it faces an estimated £14m shortfall.
He said the council had already made £60m in savings since 2008-2009.
"We have done lots of things to save money but we are pretty much maxed out," he said.
Tuesday's meeting was the first of several as the authority consults on its financial strategy.
It heard how the authority and others were working together to cut costs and how the council workforce had been cut to help balance the books.
Flintshire council has seen a 50% reduction in senior management and 30% cut in middle managers.