Five weeks of Wrexham roadworks begin on Mold Road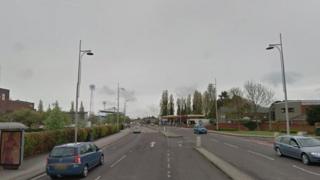 Disruption is expected as five weeks of major resurfacing work begins on one of the main roads into Wrexham.
The work, which started on Sunday, will take place in six phases on Mold Road.
The first three phases will work on the inbound lane of the road and the final three on the outbound.
Wrexham council said every effort would be made to minimise disruption to traffic with access open to businesses, Glyndwr University, Wrexham Football Club and residential streets.
Councillor David Bithell said: "We know this work will impact on many people, and we will be doing everything to ensure the work is completed as soon as possible.
"We also wanted to start work before November to lessen the impact on town centre shops during the Christmas shopping season."