Splash Magic group given £500,000 to run Plas Madoc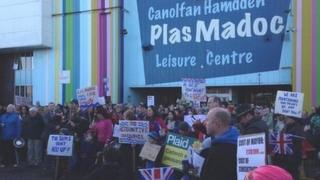 A community-run public swimming baths in Wrexham has received a £500,000 Welsh Government hand-out.
Plas Madoc leisure centre was saved from demolition in 2014 by local people and councillors.
After setting up a charitable trust to run the centre in Acrefair, volunteers set about overhauling the facilities, renamed Splash Magic.
The grant will go towards the building's development.