Janet Commins' mother thanks public in Flint for flowers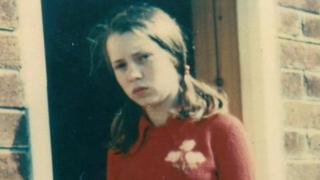 The mother of a Flintshire schoolgirl who was killed 40 years ago has thanked people for laying flowers in memory of her daughter.
A man appeared in court last week charged with the murder of Janet Commins, 15, in Flint, as well as rape and sexual assault.
Janet's body was found on a school playing field on 11 January 1976.
Eileen Commins said she had been "very moved" by flowers laid at the town's Gorsedd stone circle.