Wrexham high street: £1m project to boost town centre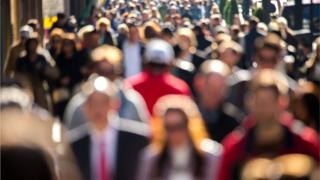 Researchers will look into ways to improve Wrexham's high street for shoppers, as part of a £1m project.
Manchester Metropolitan University (MMU) is creating a "footfall optimiser" to analyse the shopping experience on Wrexham high street.
It is one of 10 towns chosen by MMU for their High Street 2020 project.
Prof Cathy Parker, of MMU, said high streets had to battle against the threat of out of town shopping centres.
She said: "It's important that the town centres at risk fight back and redevelop in ways that will regain their customers."
The university's optimiser aims to allow towns, retailers and other groups to find out what makes a shopping area successful.
Wrexham was chosen because researchers wanted to reflect "Welsh high streets as well as other UK towns".