Wrexham council aims to drive recycling over 62%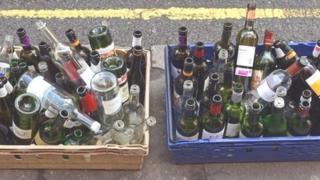 Moves to increase recycling rates in Wrexham have been announced.
The council is sending 20,000 food caddies to households, while it has already delivered 13,000 wheelie boxes and introduced a new fleet of 19 recycling vehicles.
Welsh councils had been set the target of recycling 58% of waste by 2016 which will rise to 100% by 2050.
Councillor David Bithell said Wrexham's rate was 62% and the new investment would help increase recycling further.
The caddies will help every household in the area to recycle food waste.