Kavos quad bike crash: Harri Jones to be woken from coma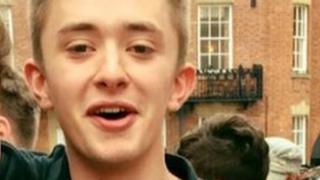 A Wrexham holidaymaker who was seriously hurt in a quad bike accident on the Greek island of Corfu is due to be woken from his coma on Monday.
Doctors initially thought Harri Jones would be in a medically-induced coma for at least 10 days but his injuries appear to be not as severe.
The 18-year-old suffered a fractured skull and cheekbone, and lost sight in one eye following Wednesday's incident.
It was the first night of his first holiday abroad with friends in Kavos.