Plans to ban dogs in parts of Denbighshire to tackle fouling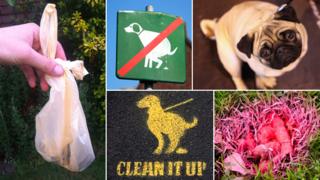 Plans are being drawn up to ban dogs from parts of Denbighshire to tackle the problem of fouling.
The council will begin a consultation to introduce Public Space Protection Orders, enabling the animal to be excluded from playgrounds, sport pitches and cemeteries.
Owners will be required to put their dogs on leads in some other areas.
In 2014-15 the authority serviced more on-the-spot £75 fines for fouling than any other Welsh council.
This year 45 notices have been served so far.