Holyhead Town Council acted unlawfully, Auditor General says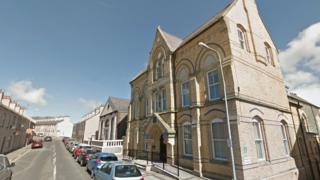 A council on Anglesey has been acting unlawfully, a report by the Auditor General for Wales has said.
It found Holyhead town council's procedure for responding to smaller planning applications was unlawful.
It also said the council's budget for 2016-17 did not comply with statutory requirements, as it did not include some estimated income and expenditure from its Empire Complex.
The council said it was already acting on the auditor's recommendations.
Changes included adopting a written complaints' policy accessible to the public and appointing an internal auditor.