£4m Flint council homes plan is approved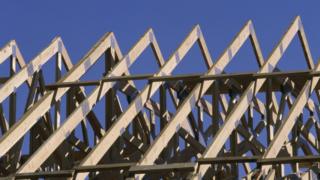 A £4m scheme to build 30 new council homes in Flintshire has been approved by councillors.
The homes in Flint will replace a previous housing estate at The Walks, which was demolished last year.
The previous housing had deteriorated badly and had become unpopular with tenants, a council report said.
Councillors had been recommended to approve the plan, which will be part of a regeneration project for the town.
It involves a county-wide plan aiming to build 200 new council homes and 300 other affordable homes over five years in Flintshire.