Cats' deaths prompt RSPCA poison alert in Shotton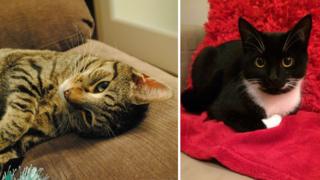 Two cats have died after ingesting poison, prompting the RSPCA to issue a warning in Deeside.
Ernie and Lou Lou, which belonged to the same owner in Shotton, had to be put down after blood tests showed they had ingested a poison.
RSPCA inspector Rachael Davies said: "We don't know if it was a deliberate act or accidental."
The charity warned people to keep chemicals, such as vehicle antifreeze, secured and out of the way of animals.