Wrexham's Groves School demolition decision upheld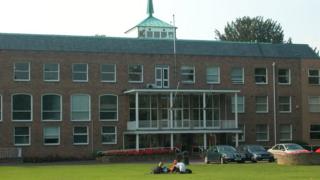 A run-down school in Wrexham will be demolished after councillors rejected referring the decision back for further consideration.
The decision to knock down the former Groves High School was upheld at a meeting on Wednesday.
It comes after the decision was called in following a request by Liberal Democrat councillors.
The school closed in 2003 following a shake-up of secondary school education and has since fallen into disrepair.