Wrexham police station art gallery plans get go-ahead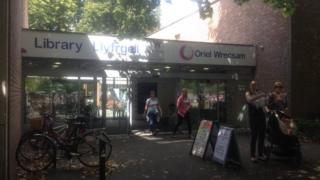 Plans to convert an art gallery into a new home for Wrexham's town centre police station have been approved.
Wrrexham council voted in favour of moving the police station to the former Oriel Wrecsam building on Monday.
Plans had been put on hold on 4 January due to concerns over disabled parking.
The council-run gallery has already been temporarily relocated and will eventually move to a new arts and culture hub planned for the town.
The police's town centre tower block offices are to be demolished.