North-east Wales wards remain shut due to norovirus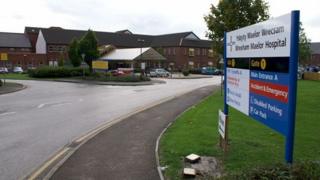 Three wards at one of the main hospitals in north Wales remains closed after an outbreak of a winter sickness bug.
Health bosses say they hope a further three partially-closed wards at the Wrexham Maelor Hospital will open shortly after a deep-clean is finished.
Twenty-one patients have shown symptoms of norovirus in the last two days.
Cases at the Deeside Community Hospital at Aston also mean Gladstone ward admissions remain suspended.
The virus outbreak has been affecting patients in Wrexham for over a week, and also closed the nearby Chirk Hospital - which has since reopened.