Wrexham's Groves School demolition decision 'called in'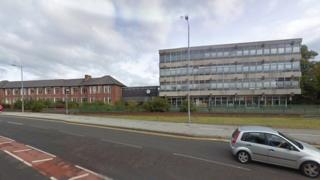 Councillors will reconsider plans to demolish a run-down school in Wrexham after the decision was called in.
The former Groves High School shut in 2003 following a shake-up of secondary school education in the town centre.
Wrexham council's executive board had voted to clear the site in preparation for a new school.
A request by Liberal Democrat councillors to call in the decision has been accepted, the party said.
The decision will be considered by the council's customer and performance scrutiny committee, it added.