Wrexham's Central Station in court over music licence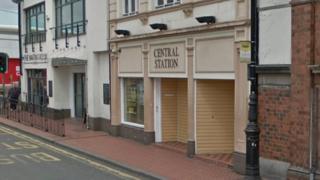 A Wrexham music venue has been ordered to pay almost £1,700 in costs for playing recorded tracks without permission.
The owners of Central Station, Hill Street, have since obtained a licence, London's High Court was told.
But it was playing Kokiri's Turn Back Time without a licence during a visit by an inspector from Phonographic Performance Limited (PPL) last August.
PPL collects music royalties on behalf of performers and record companies.