Crime hotspots of Wrexham set for more PCSOs on the beat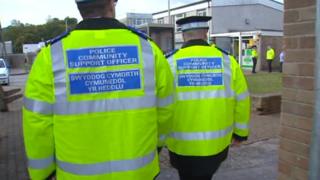 Crime hit areas of Wrexham could be set to have more Police Community Support Officers (PCSOs) on the beat.
A plan will be discussed by the local authority's executive board on Tuesday, which could see resources allocated to places where the need is greatest.
Alongside North Wales Police, a review into deployment has been carried out.
Councillor Hugh Jones said the plan was aimed at making people feel safer in their homes and encouraging more people to become PCSOs.
North Wales' police commissioner Winston Roddick said "historic data" had been used to ensure resources can be put where "they are most needed".