More police patrols for crime-hit areas in Wrexham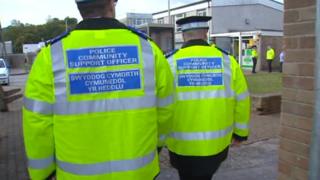 Parts of Wrexham which suffer higher crime levels could see an increased police presence under new proposals.
Wrexham council funds police community support officers in the county and wants to switch focus to where they are deployed.
The plans also include allowing communities to set up a network of special constables with support from North Wales Police.
Councillors will make a decision on Tuesday.