Solar panels for 400 council homes in Flintshire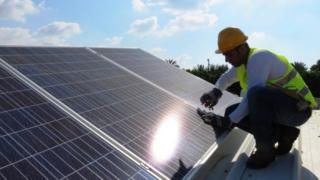 A total of 400 council homes in Flintshire are to be fitted with solar panels by December.
Householders will save an estimated £3.3m in energy bills combined over the 20-year life of the panels, according to the council.
So far, 280 properties have been fitted with the panels.
The council said it will have repaid the set-up costs in 10 years and profit from any surplus electricity would be reinvested in its housing stock.