Wrexham council consults on 'low' Welsh language use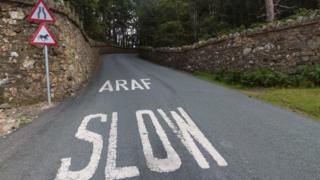 A consultation has been launched to find out why a "low and disappointing" proportion of people communicate with Wrexham council in Welsh.
It comes as public bodies are being required to adopt new Welsh standards.
Wrexham council is appealing against some new requirements put forward by the Welsh Language Commissioner.
The council has said it could cost £700,000 to adopt the new standards, which language supporters dispute.
The 2011 census showed 78.7% of people in Wrexham had no Welsh skills, but the council said Welsh interaction with it online accounted for only 2% of traffic.
The consultation closes in January.