Yale Howarth inquest: Coroner gives narrative conclusion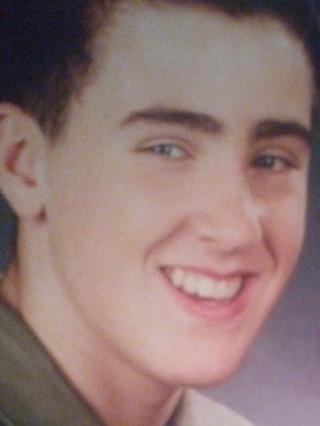 A coroner has recorded a narrative conclusion for the death of a Denbighshire teenager found hanged after a fellow pupil said they may have had sex.
Yale Howarth was found at his Chirk home after being spoken to by staff at Ysgol Dinas Bran, Llangollen.
Coroner John Gittins told a Ruthin inquest that Yale was probably suffering from "extreme anxiety".
He said it was also probable he thought he could be going to prison.
Addressing Yale's family, Mr Gittins said: "I hope there is immeasurable pride in your son and brother.
"There should be because everything I have heard about Yale confirms that this was, without question, a young man who was maturing into someone who was, and would have continued to be, an absolute credit to you all."
Earlier, social worker Paula Moran said the focus at the school was on whether a crime had been committed.
"It was almost as if he was a perpetrator... and he clearly wasn't," she added.
Ms Moran was contacted by school nurse Sian Hughes for advice on how to proceed after a girl pupil said she could not remember if she had sex with Yale or not while drunk at a party.
On 23 January - the day Yale died in hospital - a decision was made by social services that no further action was needed.
The inquest heard how, after Yale was spoken to by school staff, the girl was spoken to again and she agreed with his version of events.