Three from Aberdovey held in international 'dark web' sting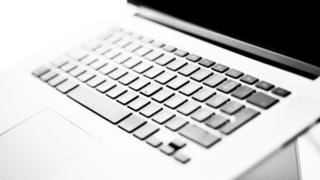 Three people from Gwynedd are among six arrested on suspicion of running an illegal online drugs store.
The arrests were part of a joint European and US operation into the running of Silk Road 2.0 and one other illegal website.
The original Silk Road website was a hidden, or "dark web" marketplace where illegal drugs were bought and sold using the online currency Bitcoin.
A man and woman, both 58, along with a 29-year-old man, are from Aberdovey.
The other arrests included a 20-year-old man from Liverpool, a 19-year-old man from New Waltham, Lincolnshire, and a 30-year-old man from Cleethorpes.
'Anonymous trade'
The Silk Road 2.0 website, which allowed anonymous trade in illegal products such as drugs, firearms and false documents, was shut down on Thursday by the FBI and Europol.
The site, along with 400 others shut down, operated on the Tor network - a part of the internet unreachable via traditional search engines.
---
Explainer: What is Tor?
Tor is a special part of the internet that requires software, known as the Tor Browser bundle, to access it.
The name is an acronym for The Onion Router - just as there are many layers to the vegetable, there are many layers of encryption.
It attempts to hide a person's location and identity by sending data across the internet via a very circuitous route involving several "nodes".
Encryption applied at each hop along this route makes it very hard to connect a person to any particular activity.
To the website that ultimately receives the request, it appears as if the data traffic comes from the last computer in the chain.
Tor's users include the military, law enforcement, journalists and members of the public who wish to keep their browser activity secret.
But it has also been associated with illegal activity, allowing people to visit sites offering illegal drugs for sale and access to child abuse images.
---
Silk Road 2.0 was infiltrated through social engineering after an undercover agent managed to acquire a senior administration role for the site.
The site's alleged 26-year-old operator was also arrested, while Bitcoins worth approximately $1m (£632,000) were seized.