Betsi Cadwaladr health board new chief starts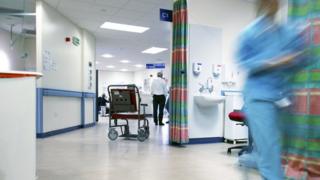 A new chief operating officer has been appointed at troubled Betsi Cadwaladr University Health Board (BCUHB).
Morag Olsen, who was chief operating officer and deputy chief executive at Hull and East Yorkshire NHS Trust, is now looking after health in north Wales.
Her post was one of those recommended by health and audit watchdogs which had criticised the board's management.
The board was attacked for its handling of a C. difficile outbreak.
A report by the Healthcare Inspectorate Wales and the Wales Audit Office found the board's management had not taken proper charge of the outbreak of the gut infection at Glan Clwyd Hospital, Denbighshire.
Ms Olsen was previously director of nursing and operations at Trafford Healthcare NHS Trust in Greater Manchester when it saw a dramatic fall in rates of infection by C. difficile and the hospital superbug MRSA.
In June this year, the health board's new chairman, Peter Higson, said the NHS body needed to win back the confidence of patients.
The watchdogs' report also said the health board was facing big financial problems and it was not planning ahead for big changes needed to hospital services.
The former chairman, vice chair and chief executive stepped down after the report was published.