Cell therapy firm Cytori moves to Deeside Enterprise Zone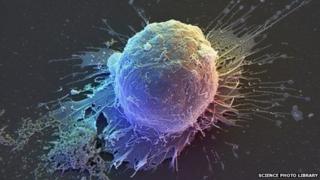 An American cell therapy company is setting up its European headquarters in Flintshire, creating 30 jobs.
Cytori Therapeutics Inc is developing technology to take cells from patients during surgery, which are then re-implanted to help treat heart disease.
It is relocating from Switzerland to the Deeside enterprise zone.
The company said it would look to expand its operations in Wales over time.
Cell regeneration therapy is also being developed for kidney and diabetes treatment, while Cytori is also involved in burns and wound healing.
The Welsh government is offering up to £450,000 business finance to the California-based company.
Deeside is one of seven enterprise zones in Wales, the first of which were set up in 2012 to help stimulate business and create up to 6,500 jobs.
The Flintshire zone specialises in bringing in advanced manufacturing businesses.
Cytori's move was influenced by Deeside being within reach of Manchester Airport and the decision by another stem cell company ReNeuron to relocate to Pencoed, Bridgend county.
Products made on Deeside will be exported to Asia, Australia and Europe.
Business Minister Edwina Hart said: "This is another significant boost for the life science sector in Wales and builds on the growing expertise within Wales in cell therapy and regenerative medicine."