400 jobs hope with hospital plan in Mostyn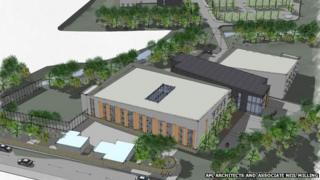 A plan to build a £30m hospital to help autistic people with mental health issues could create 400 jobs.
The firm behind the proposal wants to build a 68-bed hospital on a former steelworks site in Mostyn, Flintshire.
It would be aimed at helping up to a 100 adults from Wales and the North West of England with autism spectrum disorders who need help recovering from mental illness.
A public consultation on the plan is due to begin by Flintshire council.
The developer, Langland Securities Ltd, said the hospital would be run by Earlswood Healthcare.
Around 400 full and part-time jobs, ranging from specialist doctors to nursing, administration and maintenance staff, could be created.