Ched Evans launches fresh rape conviction appeal bid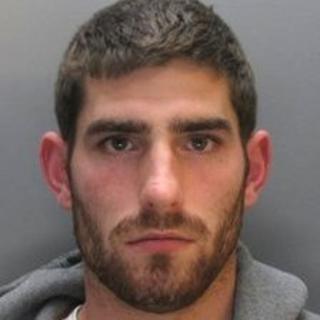 Footballer Ched Evans has launched a fresh bid to get his rape conviction overturned.
The former Wales and Sheffield United striker was convicted in 2012 of raping a 19-year-old woman in a hotel room in Rhyl, Denbighshire.
Judges refused to give leave to an appeal in 2012 and threw out his application to have his sentence cut.
He is now asking the Criminal Cases Review Commission to review his case in the hope it will lead to a new appeal.
Evans was jailed for five years at Caernarfon Crown Court in April 2012 for raping the woman at a Premier Inn in Rhyl.
The footballer admitted having sex with her but she told the jury she had no memory of the incident.
Appeal hope
The prosecution argued she was too drunk to consent.
Legal representatives for Evans confirmed they have submitted an application to the Criminal Cases Review Commission (CCRC) raising serious concerns about the safety of his conviction.
They say they have reviewed evidence from the crown court case and an independent investigations company has examined previously unexplored areas of the evidence.
The application argues the case should be sent back to the Court of Appeal on the basis that there is a real possibility that the conviction would be quashed.
The CCRC is an independent public body set up to review possible miscarriages of justice in the criminal courts and refer appropriate cases to the appeal court.
Evans is due to be released from prison in October.