Betsi Cadwaladr health board: 'Not fully fit for purpose'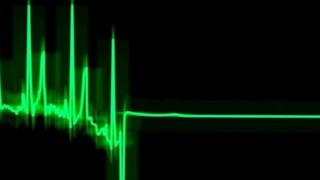 Wales' largest health board still has more work to do before it is fully fit for purpose, a report has said.
The joint study on Betsi Cadwaladr University Health Board was carried out by Healthcare Inspectorate Wales and the Wales Audit Office.
It examined the corporate, clinical and financial challenges facing the body after failings in governance and management arrangements were found.
The health board welcomed the report and admitted more work was needed.
While there is evidence of progress against some of the recommendations, the report said many key challenges remain.
They include:
Providing clarity over the future shape of clinical services across north Wales
Addressing its precarious financial position
Urgent action is needed over its organisational structure
The delivery of safe and effective services
The report said the health board "still has more work to do before its governance and management arrangements can be seen as fully fit for purpose".
In the original highly critical report last year, Healthcare Inspectorate Wales and the Wales Audit Office found the board's management had not taken proper charge when there was an outbreak of the infection C. difficile.
The new report also said the health board was facing big financial problems and it was not planning ahead for big changes needed to hospital services.
The former chairman and vice chair stepped down after the initial report was published.
The review looked at progress the board had made against 24 recommendations made in last year's report.
This included:
The effectiveness of the board
The organisation's management and clinical leadership structures
Quality and safety governance arrangements
The board's ability to manage its cashflow
And the development of strategic plans for modernisation and reconfiguration of services across north Wales
In the wake of the new report, HIW chief executive Kate Chamberlain said: "It is clear that there is still work required to ensure that the health board can identify, tackle and learn from issues that have arisen in relation to quality and safety of patient care.
"While progress has been made, matters such as this will need to be treated with urgency if the health board is to rebuild confidence amongst staff, stakeholders and the people it serves."
Health board chairman Dr Peter Higson welcomed the report, adding that it "confirms that we have made progress... but also that we have more to do".
He said the pace of change within the health board will now quicken following the appointment of its new chief executive.
Auditor General for Wales, Huw Vaughan Thomas, said the new boss will need to make "urgent progress in securing a model of services for north Wales that is clinically and financially sustainable".