Scala cinema projector £5,500 repairs thanks to benefactor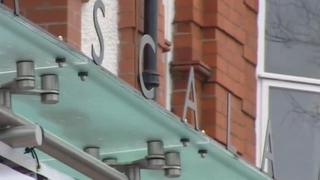 A community-run cinema in Denbighshire will see its second screen reopened after a mystery benefactor pledged funds which will pay for damage following a suspected vandal attack.
Engineers are due to carry out repairs at Prestatyn's Scala Cinema this week after projector equipment was damaged.
Bosses were quoted £19,500 if all the equipment had to be replaced, but they now expect the bill to cost £5,500.
A total of £2,00 is being donated by the benefactor to help meet the costs.
The cinema group has also secured a donation from a film support organisation, so they no longer require the help of Prestatyn Town Council which was due to meet this week to discuss possibly contributing towards the costs.
Cinema general manager Chris Bond said concerns have now been allayed that the second screen would not be ready to open in time for the summer blockbuster releases as the venue attracts a lot of its revenue during the July and August school holiday period.
The faulty equipment is being sent to the manufacturers to find out how it was damaged.
Meanwhile, North Wales Police have also been alerted amid concern it was vandalised.