Wrexham's Glyndwr University staff vote to strike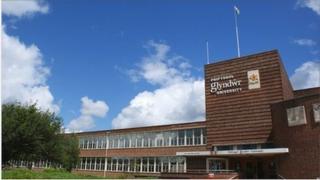 More than 130 academic staff at Wrexham's Glyndwr University have voted in favour of industrial action in a dispute over job losses.
The university wants to cut up to 60 posts in a bid to save money.
A voluntary redundancy scheme has been extended, but the University and College Union (UCU) claims management failed to withdraw a threat of compulsory job losses.
The university said it was "naturally disappointed".
A university spokesperson said: "We are of the view that this stance does not reflect the views of the wider university population.
"The current stance adopted by UCU is unfortunate as the university continues its efforts to avoid compulsory redundancies as part of an ongoing process.
"We would urge UCU members who have voted in this way to consider the impact on the wider university population as well as our students."
The spokesperson added that they will make every effort to ensure any disruption to the student experience is kept to the absolute minimum.
The UCU said there was a 58% turnout, which was higher than expected.