Denbighshire council agricultural land sell-off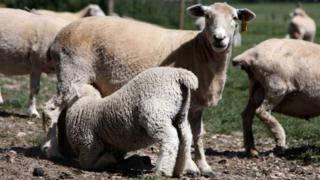 Denbighshire council is selling off some of its farmland, saying parts of its agricultural estate is in decline with a £2m maintenance backlog.
Its 1,054-hectare (2,604-acre) holding could be worth up to £30m on the open market but generates an annual rental income of £236,000, says a report.
However, it has raised almost £3.4m by selling part of the estate since 2008.
The council is looking at ways of making its money go further as it faces budget cuts over the coming years.
However, a report to Thursday's performance scrutiny committee says the rural economy is important to the county so it is keen to make its agricultural estate more sustainable with 28 farms let to tenants and a total of 48 agricultural sites with a mixture of diary and stock farms and associated grazing and woodland.
Rhys Roberts, of the Farmers Union of Wales Denbighshire office, told the Daily Post that the council should look to the longer term rather than selling its assets.
"The opportunities for young farmers to start in the industry are limited as it," he said.
"It's a drop in the ocean for the county council if they sell a small property. Even if you sell it for a million pounds it's not going to go far and once it's gone it's gone."
The report says the agricultural estate could generate another £1.3m this financial year with the possible disposal of land for residential development.