Glyndwr University staff balloted on strike action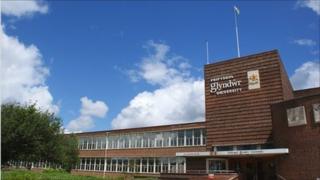 More than 130 academic staff at Wrexham's Glyndwr University are being balloted on industrial action in a dispute over job losses.
The university plans to cut up to 60 posts to save money.
A voluntary redundancy scheme has been extended, but the University and College Union (UCU) claims management failed to withdraw its threat of compulsory job losses.
The university said it had acted in accordance with its obligations.
The UCU represents more than half the academic staff and some employees at the campus staged a protest in March over planned redundancies.
In a letter to members, the union branch committee said: "It is time to demonstrate to the vice-chancellor, the chair of the board of governors, the the governors and management just how serious the branch is in opposing the potential compulsory redundancies."
The ballot opens on Wednesday and will close on 13 June.
In a statement, Glyndwr University said: "It (the university) considers the assertion of a dispute made by UCU to be misconceived and is of the view that industrial action in the circumstances would be against the interest of the university, all its employees and most importantly its students."