Man jailed over 20,000 fake coins at store machines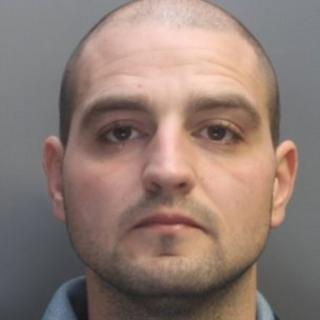 A man has been jailed for putting more than 20,000 counterfeit £1 coins into supermarket change machines across north Wales, Cheshire and Merseyside.
Andrew John Cockill, 33, was given a two year sentence after the judge said he took part in a sophisticated conspiracy "out of sheer greed".
The con means most of the fake coins are now back in public circulation.
Cockill, of Great Sutton, Cheshire, admitted conspiring to pass counterfeit coins at Mold Crown Court.
He had visited 21 supermarkets in a week, depositing £20,270 in forged £1 coins in the machines operated by the firm, Coinstar.
The machines swap coins, often small sums of pocket change and piggy bank savings, for store vouchers.
But the large number of transactions carried out by Cockill raised suspicions at Coinstar, leading to his arrest in Wrexham in October.
Judge Niclas Parry said: "This struck at the very heart of the economy of this country."
'Foot soldier'
He added: "As a result of the part you played, these coins are now in circulation in the economy of this country, no doubt being paid to innocent members of the public and businesses."
The number of transactions and the loss were aggravating features but Cockill, an electrician, had no previous convictions and the judge took into account health difficulties.
"You were not a main player, you were a foot soldier," the judge told him.
Richards Edwards, prosecuting, said the supermarket change machines included Morrisons, Tesco and Asda at Neston, Queensferry, Saltney, Chester, Holywell, Flint and Wrexham.
He told police he was put in touch with someone and was paid £50 for every £1,000 bag he deposited in the machines.
The fake £1 coins were of "sufficient quality" so they were not identified as counterfeit during sorting and were sent back to retailers for change.
"The upshot is that more than £20,000 is now back in circulation," added Mr Edwards.