Reptile ranger appointed by Flintshire council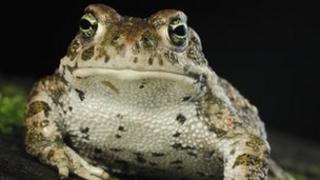 A conservation ranger has been appointed to boost habitats for amphibians and reptiles in Flintshire.
Mandy Cartwright said she wants to "enrich Flintshire's wildlife" by creating and maintaining sites, and boosting awareness in the community.
Work will focus on trying to support species like the natterjack toad and sand lizards.
The post was created by the council and the Amphibian and Reptile Conservation Trust (ARC).
Ms Cartwright will support the county's countryside rangers.
Gary Powell, senior reserves manager for ARC, said: "The combination of ARC and Flintshire County Council working together will allow us to develop new and innovative approaches to further the conservation of reptiles and amphibians."