Scout Association review after Martyn Tucker sex attacks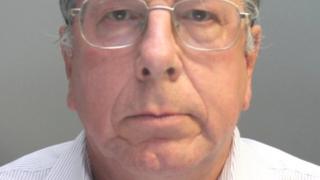 The Scout Association said it will fully review the case of former scoutmaster who was jailed for 12 years for 26 sex offences against boys in the 1960s and 1970s.
Martyn Tucker, 68, of Chester, carried out attacks in various locations.
During sentencing, Mold Crown Court heard the scout movement knew of the allegations, but never told the police.
It was told of the attacks in the '70s and took statements from boys - which were found at the scout's HQ last year.
"The safety of young people in our care is our number one priority," a statement from the Association said.
"Following the conclusion of the court proceedings the Scout Association will now fully review this case from the 1970s to learn all possible lessons that it can from this process.
"The Scout Association co-operated fully with the police in the case and as soon as they raised concerns about Tucker's past behaviour we offered them unlimited and unrestricted access to our records."
Tucker has not been a member of scouting since the late 1970s and the offences date from 1968 to 1978.
Tucker admitted abusing scouts while he was assistant scoutmaster of Shropshire's Whitchurch scout troop.
He also abused others while the manager of a clothes shop in the town, taking boys into the shop's changing rooms.
The court heard Tucker preyed on victims in Bristol, where he instructed them to perform sex acts with another man.
And while on a canoeing weekend in Llangollen, Denbighshire, he was joined by an unknown primary school teacher who also carried out sex acts on victims.
The court was told Tucker also visited a Flintshire farm owned by a member of his family at the time, and abused scouts there.