'Jam Butty' holiday camp to shut after 88 years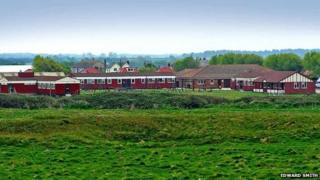 A north Wales holiday camp run for the children of Salford for the past 88 years is to close.
The Salford Children's Holiday camp - nicknamed the Jam Butty Camp - opened in 1926 in Prestatyn and offered holidays to the disadvantaged children of the city's industrial workers.
In its heyday more than 30 schools sent children there in the summer.
But there were just seven confirmed bookings for 2015 as children want "adventure-type holidays".
During the 1940s and 50s over 1,000 youngsters would stay at the camp each summer.
Camp trustee Bernard Pennington blamed lack of interest, along with the withdrawal of funding from Salford City Council, for the decision to close a year earlier than originally planned.
He said: "The writing was on the wall as soon as the council had to pull their half of the £100,000 a year it costs to run the camp. We'd hoped to honour our bookings for this season, but an unexpected bill of £30,000 to upgrade the fire alarms and remove asbestos meant it just wouldn't have made sense.
"Sadly I think it's had its day. Children want more exciting adventure-type holidays, and teachers don't want the responsibility of supervising the children 24 hours a day."
Mr Pennington added that he hopes the camp's assets can go towards creating a fund to finance other holidays for disadvantaged children around Salford.
A decision is yet to be taken on the future of a separate community room on the site which is used by Denbighshire council.