Top jobs cut at Flintshire council to save cash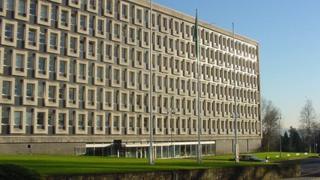 Eight of 18 senior management jobs at Flintshire council are being cut in order to save the authority £2m.
The council is scrapping a two-tier structure of directors and heads of service and moving to a system of chief officers and a chief executive.
As well as streamlining its management structure, it hopes to save a further £1.5m by cutting other jobs.
The authority is looking to save £15.5m in the next financial year and has agreed to a council tax rise of 3%.
Council leader Aaron Shotton said: "Despite the council facing an unprecedented financial challenge due to reductions in government funding, the protection of local services has been a priority.
"The twin programmes of reviewing the council's management structure and its workforce are proceeding to achieve these financial targets.
"The new structure with new groupings of council services and corporate support services and streamlined senior management will save over £2m of management costs. The council will also be reducing the size of its workforce to save a further £1.5m."